Credit Card Partnership with Vanquis
Joe Lytwyn - Senior Partnerships Manager | Latest Edit: 20th April, 2023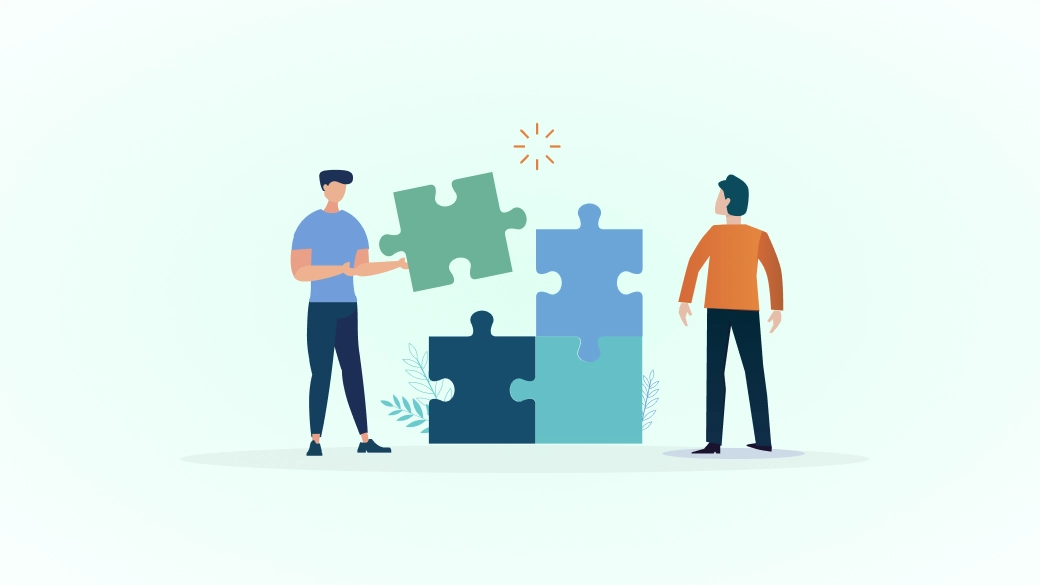 The thimbl. credit card is designed for people who want the convenience of a credit card and, at the same time, the opportunity to build their credit history. It is issued by Vanquis Bank, who specialise in credit cards for people who otherwise struggle to access credit. Here we look at thimbl.'s relationship with Vanquis.


Vanquis is a Leading Credit Card Provider
Vanquis is part of the Vanquis Banking Group. Vanquis specialises in offering credit to people not well-served by mainstream lenders.

The first Vanquis credit card was launched in 2003. Since then, the brand has grown to be an important credit provider. There are two Vanquis credit cards offered under its own brand and the company also issues credit cards in partnership with other brands such as thimbl.

As well as a credit card Vanquis can now offer its customers a personal loan and fixed-rate savings account.
Vanquis are the Credit Card Provider for thimbl.
Thimbl. is a credit broker, not a lender, and so does not issue credit cards of its own. We have therefore partnered with Vanquis which is a leading lender for people who struggle to access credit through mainstream lenders.
If you have a poor credit history or are new to credit, you may struggle to be accepted for a credit card from mainstream lenders. But the thimbl. credit card is built for everyone subject to affordability and, if used responsibly, can contribute to building your credit score over time.Please note a credit card to build credit is only one segment of your credit profile and you need to ensure that all your other finances are in order, to see a positive impact.
Check Your Eligibility Before Applying
Applying for a credit card only to get rejected can impact your credit file, as can making too many credit applications in a short time. Therefore, it's a good idea to check your eligibility before you apply for a card.

Using our eligibility checker will help you to understand instantly whether you're likely to meet the lending criteria before you apply. We can do this without impacting your credit file. If you decide to take out a loan however, this will impact your credit file as it will trigger a hard credit check which will show on your credit file, other creditors will be able to see this.
Who Can Apply for a thimbl. Card?
You can check your eligibility for a thimbl. credit card if you are:
Aged 18 or over
Resident in the United Kingdom
Employed, or you have a regular income from another source
A holder of a UK bank account and you have a debit card
Not bankrupt
How to Check Your Eligibility
To use our eligibility checker, you'll need the following to hand:
Personal information and contact details
Address information for the past 3 years
Current monthly income and your total household monthly income
Monthly outgoings, including mortgage and rent
Choosing to Apply for a thimbl. Credit Card
If you pass the initial eligibility check and want to apply, the next step is to complete the full credit card application. This allows us to check if the card is suitable and affordable for your needs.

When you apply for a thimbl. credit card, start by checking your eligibility on our website, if you are eligible, Vanquis will assess your application looking at your credit history, monthly income and outgoings. If you're then accepted, subject to affordability you will be offered a credit agreement to read and sign. If you're happy and you sign the Credit Agreement, your account will be set up and you'll receive your thimbl. card and PIN (personal identification number) through the post.
Managing Your thimbl. Account
You can manage your account online or through the highly rated Vanquis credit card app. This allows you to view your balance, see your transactions and pay your credit card bill online.
Where You Can Use Your thimbl. Card
Thimbl., like other cards offered by Vanquis, use the Visa credit card network. This means that you can use your thimbl. card in most retailers, wherever you see the Visa sign.
Your thimbl. Credit Limit
Depending on your circumstances, your thimbl. starting credit limit could be between £250 and £1200. If you manage your account well, you may be eligible for a credit limit increase in the future. You will always be made aware of any credit limit increase opportunities.
Building Credit History with a Credit Card
Thimbl. is aimed at people who have a poor credit history and would like to use a credit card to build or rebuild their credit score. Using a credit card like thimbl. responsibly and ensuring repayments are made on time can help build your credit score over time.

Make sure any other credit commitments are in order too because a credit card is only a part of the overall credit picture.
Is thimbl. a Reputable Company?
Yes, we are a UK-based credit broker authorised and regulated by the Financial Conduct Authority. Have a look at our reviews on Trustpilot, where we have over 1,500 reviews and are rated Excellent by our customers.
Is Vanquis a Reputable Company?
Yes, Vanquis have thousands of Trustpilot reviews and, like thimbl., has lots of Excellent ratings from its Vanquis credit card customers. As a thimbl. customer you will receive the same great ongoing service from Vanquis as a Vanquis credit card holder.

Vanquis is part of Vanquis Banking Group, one of the UK's leading providers of credit to those who may be turned away from mainstream lenders. It is authorised and regulated by the Financial Conduct Authority and the Prudential Regulation Authority.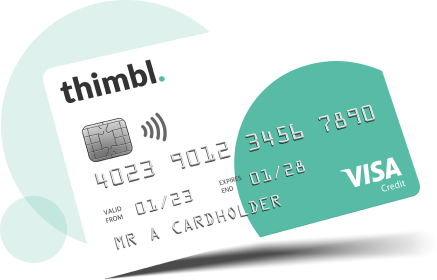 Share where you've seen us by using #GetSmug
Check my eligibility
29.5% APR Representative (variable)