How to Save Money on Clothes in the UK
Cara Bradley - Content Writer | Latest Edit: 29th August, 2023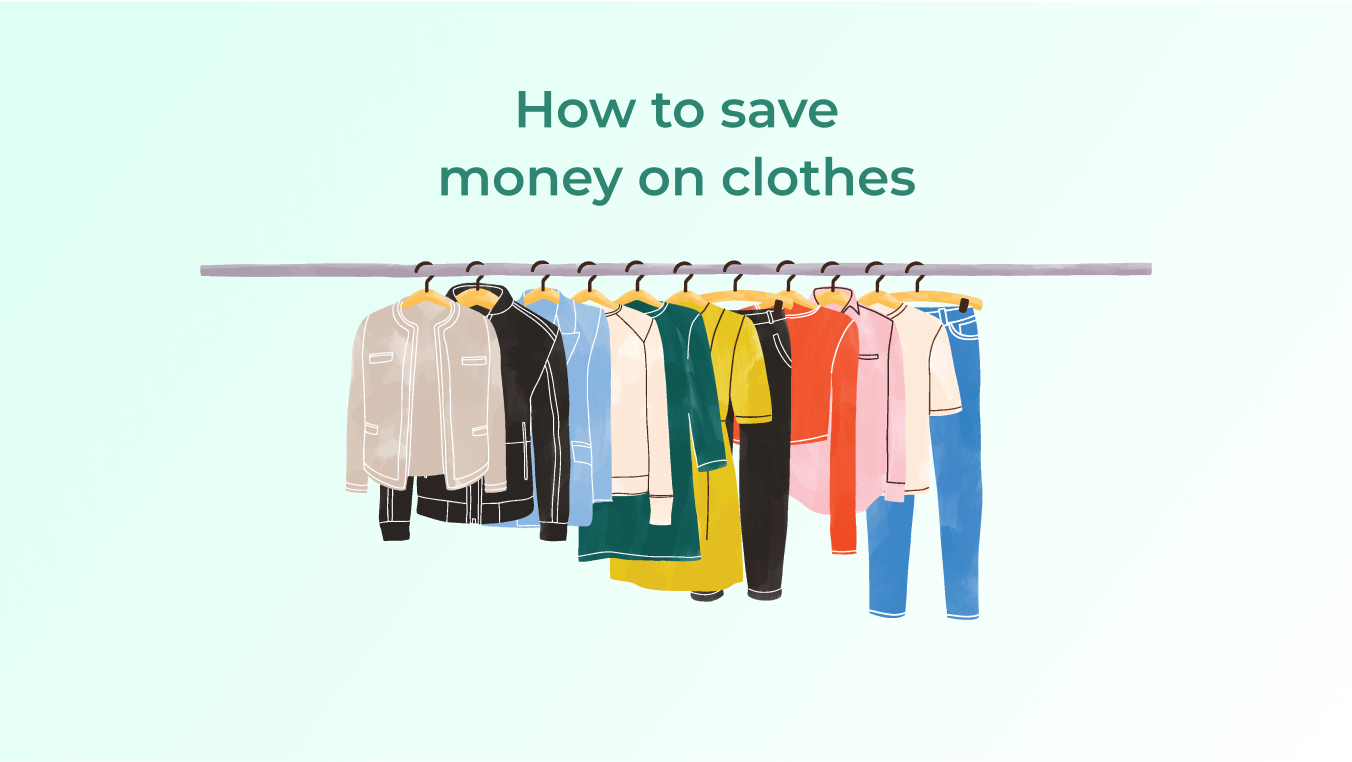 Are you a sassy smart trouser-suit kind of vibe, or a lover of the cool, classic band 'tee and faded jeans combo?

Are you team Croc, or do you prefer a good old pair of Docs?

How we choose to dress is a way of expressing ourselves, and playing around with fashion is something that many of us enjoy.

The cost-of-living crisis has meant that many of us have had to tighten our belts and curb how much we spend on items such clothes, shoes, and accessories. While we may consider essential items to consist of food, toiletries and medication, clothes are also really important. We can't do without them!

Don't get all hot under the collar - money might be tight, but that doesn't mean that our identities need to be compromised.

How to save on clothes is a big topic. We have gathered some of our favourite clothes saving hacks to help you save money on clothes.
If we really can't convince you to ditch the one-wear habit, another way to save money on clothes is to borrow instead of buy. Many of us will have swapped clothes with our mates' before, and that circle just got a whole lot wider! 'Fashion rental' is blowing up in the UK right now. Whether you're looking for bridesmaid dresses, children's clothes or simply just a pair of designer jeans for your next night out, you can be sure to seek it out online. Hurr Collective are just one example of rentable dress stockists (many designer), where you can expect to pay prices from as little as £5! Children grow super fast, and keeping up with their seemingly endless spurts can be financially tough.

In 2020, John Lewis teamed up with thelittleloop to launch a scheme that enables parents to rent up to seven items of 'gently worn' kids' clothes every four weeks, for a monthly subscription from £18, which can be cancelled at any time.

Got a date for your wedding? Congratulations! We understand that weddings can be money-burning events. Have you thought about renting your wedding dress or suit? There are borrowing sites especially designed to cater for 'the big day.' It's worth a look into, as this could be a really sustainable option that could save you hundreds of pounds. After all, how likely are you to wear your wedding dress again?

The average cost of a UK wedding dress in 2022 was £1,350. Popular bridal renting sites such as Something Borrowed offer a wide selection of dresses from just £80.
Many of us are familiar with the concept of 'fast fashion.' Fast fashion refers to the quick production of clothes that are currently 'in trend.' These clothes are often mimics of catwalk pieces, sold at a fraction of the price. Supply may initially be high in demand, but trends can be transient, meaning items are mass-produced and sold cheaply. While buying your clothes from 'cheaper' shops might seem like a good idea, it may actually end up costing you more in the long run. Some lower priced clothes lack the quality needed to sustain them. They may fade in the wash, lose their shape, or simply suffer general wear and tear a lot quicker. It might seem strange to contemplate buying more expensive garments when reflecting on how to save money when buying clothes, but sometimes, it really is a case of quality over quantity. It's better to buy one decent jumper for £30, than three jumpers for £25 that are just going to hole, unravel and need replacing in a months' time.
Put brands into perspective
In modern-day society, there can be a lot of pressure to look a certain way. It can sometimes feel as though we are constantly being judged on the car we drive, the way we dress, and how we style our hair. With so many influences, it can be hard to take a step back from the demands of the world around us and put things into perspective. While we appreciate that it's nice to have recognised clothes and on-trend brands, are they really worth the cost?

Is buying these clothes honestly making you happy? Can you think of other ways that you would prefer to spend that money, such as going to the cinema with friends, sharing a spontaneous takeaway with the family, or simply topping up your savings? Wearing branded clothing does not define you as a person.
If you're a petite adult, or you have small feet, you and your savings might just be in luck! An adult's pair of classic black UGG boots cost £175 at Office, whereas the children's replicas come out at £125, and go up to adult's size 3. You could also save £10 on the Croc craze if you have size 3 or 4 feet. Office stock children's Crocs up to adult size 4 in a variety of colours for £35. Adult Crocs begin at size 4 and cost £45. The availability of petite clothing can be quite restricted, with many brands opting to sell a limited 'petite range' rather than smaller sizes of their entire stock. Highstreet stores such as New Look, Zara and River Island sell children's clothes, which generally cover sizes up to the age of 16 years. These children's ranges are often simply smaller versions of the adult variations. If you're a size 6 or below, it may be worth trying on some of the larger-sized children's items. They might just offer a better fit, as well as helping you save money on clothes. A pair of adult's blue skinny jeans at New Look cost £29.99, whereas a very similar pair of age 15 jeans from their children's section cost £21.99, offering savings of £8.
If you sit in the 'I hate shopping' camp, you may be tempted to give saving tips dedicated to the dreaded sales a miss, but hang fire!

As well as the influx of traditional Boxing Day deals, many retailers – both online and on the high street – tend to host sales between seasons. For example, you might find that some slash the prices of their summer stock as early as mid-August to make way for the winter stash. Even if the weather is starting to take a turn, there's no harm in stocking up on discounted items such as flip-flops and 'tees for next year's holiday, or cut-price gloves ahead of the impending big freeze.

If you're in desperate need of some new clobber, making the most of the sales might be a cost-effective way to shop.
Long gone are the days when charity shop bargains were branded 'uncool.' In fact, nowadays, you're actually considered pretty trendy if you rock a second-hand staple! Charity shops are Aladdin's caves when it comes to finding gorgeous garments. While pre-loved apparel is ever-growing in popularity, brand new pieces – with tags still attached – can also be bagged. With such a joyous jumble of unique items to sift through, vintage lovers will delight in a vibrant array of fashions from yesteryear.

The good news? It's pretty unlikely that you're going to bump into anybody else out and about wearing exactly the same outfit as you!

The BEST news? The money you spend on your lovely labels is donated to charity, and what's not to love about that?
You don't even need to take a trip to town to cash-in on the hand-me-down trend - think of eBay as a giant, virtual thrift shop!

With new goods added daily, you might just stumble across that pair of 1990's Levi jeans you've been longing for, or a suave, brand-new-with-tags Ted Baker suit. Did you know that it can take over 200 years for textiles to decompose in landfills? Throughout 2021, eBay saved over 17,771 tonnes of clothing from being sent to landfills. That's the equivalent weight of 1,404 double decker busses! Second-hand shopping is a great way to save money and do your bit for the environment. In January 2023, eBay announced that they were 'coupling up' with ITV2 hit series, Love Island. The aim of the collaboration was to challenge the way we view and purchase our clothes. eBay provided the Love Island contestants with wardrobe full of cast-off clothes, which increased the lifecycle of the clothes.
Jump on the upcycle bandwagon
We're obsessed with upcycling, and this is one of our favourite tips to save on clothes! All you need is a pile of old clothes and a little bit of patience. The outcome? New, bespoke outfits and accessories, without spending a penny! The great thing about upcycling is that the possibilities are quite literally endless.

Here are some ideas to spark your creative flow:


Turn a pair of old jeans into shorts
Transform an unwanted floral tee into a snazzy scrunchie
Cut the arms off a shirt to make a cute blouse
Jazz up a plain top by sewing on a contrasting pocket
Sew some different buttons onto a cardigan for a fresh feel
Fashion a pretty scarf out of a kaftan that has had its day (great present idea alert!)
The internet is busting with upcycling inspo' and it doesn't just end with clothes, either! We've seen chair covers fashioned from old jeans and handbags made out of cosy sweaters.
Cardigan snagged?
T-shifrt frayed?
Shirt lost a button?
Hem dropped on your fave skirt?
Step away from the bin and grab yourself a needle and some thread instead! Minor wear and tear can easily be amended, and you don't even need to be an expert to get crafty. There are plenty of online tutorials to guide you if you need help getting started. Think of it as clothing reincarnation.
Sites and apps like eBay and Vinted allow you to sell your unwanted items, earning yourself a bit of money and offering your clothes a second chance to be loved.

What is they say? 'One man's trash is another man's treasure.' You might glance at that old jumper at the back of your wardrobe and think its destined for the bin, but it may be the exact thing somebody else is searching for!

Highstreet fashions come and go, but personal style tends to last a little longer, which is why its important to offer our clothes a new lease of life. We might have outgrown the trend, but somebody else may still be rockin' Dr Martens and be looking to replace their battered pair.
Our clothes help us tell our story. We might don a sharp suit to give us confidence for a job interview. We may sport activewear on our way to boss up at the gym. Perhaps we pull on an Ed Sheeran hoodie from last night's concert to show our musical taste and spark conversation.

However we opt to dress, our style is wonderfully unique to us. Getting inventive with saving tips and how we purchase clothes could not only increase our funds, but also open the door to new styles.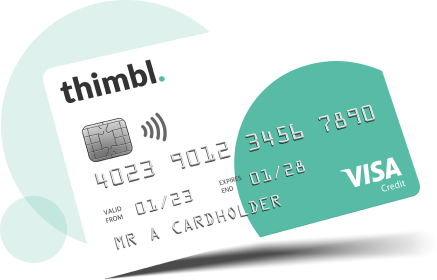 Share where you've seen us by using #GetSmug
Check my eligibility
29.5% APR Representative (variable)