Holiday Money Saving Tips
Joe Lytwyn - Senior Partnerships Manager | Latest Edit: 29th September, 2023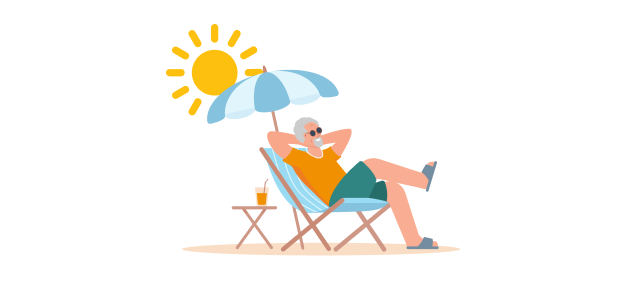 It's that time of year again!

Are you more of a beach-pool-and-chill sort of person, or are we more likely to find you picking your way up mountains for an adrenaline rush?

What do you like the most about taking a trip? The opportunity to spend quality time with your loved ones?

Exploring new places, learning about different cultures, and trying your hand at a new language?

Seeing the kids' faces light up as they run across the beach, bucket and spade in hand?

Taking it back to the old-school joy of camping and toasting marshmallows?

For many of us, holidays are a chance to simply unwind and free ourselves from the stress and strains of everyday life. However, whether you're jetting off to warmer climates or embracing the staycation vibes, it's no secret that holidays come at a price.

Given the current cost-of-living crisis, holiday spending could be the cause of financial worry. We believe that this feeling should never be compromised, even if your funds are. Whatever your reason for travel, you have worked hard all year for and you deserve to enjoy it your break.

Could you save on your holiday? It could be a question that has been going round in your head, and this is where we may be able to help. If you're hoping to find out how you can save on your holiday, we've gathered some of the savviest holiday saving tips under the sun that you and your wallet can really take a shine to!
1. Consider different accommodation options
If you're travelling in a large group, it may work out cheaper to hire a villa or apartment, rather than multiple hotel rooms.

Sites like Booking.com provide a range of accommodation options to suit every budget and requirement. If possible, consider staying outside of your main destination. Hotels located in (or close to) city and resort centres tend to be more costly. We used Booking.com to compare the prices of the Quentin Hotel in central Amsterdam with the Bastion Hotel in Zaandam, which is a 7 minute train ride away from the city centre. Based on a three night stay for two adults, the Quentin came in at a total of £784, whereas the Bastion was a fraction of the price, at £411 (prices correct as of June 26, 2023.)

A second-class return train fare between Zaandam and Amsterdam cost the equivalent of £5.28, meaning that over the course of a week-long holiday, you would be looking at a total of £26.40 to visit the capital daily. In this instance, even with train fares factored in, staying outside of the main city worked out as more cost-effective.
2. Compare the price of flights online
You've picked your dream destination, now you've just got to work out how to get there! The variation of flight prices can be mindboggling. Check out flight comparison sites, such as Skyscanner, to scoop out the best deal.
3. Make use of travel company sales, promotions, and offers
Much like high street shops, many travel companies have annual sales and promotional events where the price of holidays may be considerably lower. Such sales are often advertised on TV and social media.
4. Bag a free child place
Some holiday companies, including Jet2 and TUI, offer free child places on package holidays. There may be restrictions in place, such as only being able to claim one free child place per family. Free child places tend to be in high demand, so early booking is advised.
5. Be realistic when it comes to added extras, such as speedy boarding, and choosing seats together.
Holiday firms and airlines will try to tempt you with various upsells, including upgrading your seats, paying extra to guarantee sitting together, and fast-track boarding.

Yes, it can be a pain to endure the lengthy boarding process, but… you're not actually going to get to your destination any quicker. If you board first, you will simply be waiting on the plane, rather than in the airport terminal. You will still take off at exactly the same time as everybody else. Is it really worth the additional expense?
6. Keep an eye on current travel guidance and ALWAYS read the small print
Since the COVID-19 pandemic, many of us have become more familiar with the possibility of holiday cancellations. Before you hit that 'book now' button, be sure to carefully read the small print and familiarise yourself with your rights.

For example, are you entitled to a full refund if your holiday is affected by matters outside of your control? A lot of this will also depend on your insurance coverage, but it's good to know the basics to avoid finding yourself thousands of pounds out of pocket.
We cannot stress enough how important it is to take out travel insurance. Ideally, this should be done as soon as you book. It's very easy to be blasé and assume that things won't happen to you, but even the simplest inconvenience could end up setting you back hundreds of pounds. For example, if one of the kids end up with a pesky ear infection abroad, you are most likely going to need to fork out on a visit to the doctors, antibiotics, and a 'Fit to Fly' certificate, which some airlines request before you can go home. There are plenty of insurance options out there, from annual policies to coverage for one-off trips. You can browse different policies and prices on the Go Compare website.
Pull it out of the bag with canny packing
If you're anything like us, a seven-day holiday will require 24 outfits, several bottles of shampoo, and 192 pairs of socks. Why? Well, because you just never know, right? Wrong. Overpacking is a common error, but it is certainly not cost-effective. Check to see how much luggage you have been allocated (if any) and weigh your case before you travel. Exceeding the weight limit on your case may result in nasty, unexpected charges at the airport. If you're jetting off on a shopping trip (New York, anyone?!), then it's worth factoring in this extra weight before your return flight. Heading off for a short break? Consider limiting yourself to hand luggage only to really slash the costs. Keep your case light and your wallet heavy.
9. Buy your toiletries cheap, and use reusable containers
Purchasing your toiletries at the airport may seem like an easy and convenient idea but could really leave your wallet reeling. Head to discount stores, such as Savers, to stock up on your essentials pre-holiday. When we're considering holiday toiletries, we tend to sway towards the travel minis, which are sold at most supermarkets and high street shops. How cost-effective are travel minis? A 100ml bottle of Herbal Essences shampoo cost £2.00 at Superdrug, whereas a 680ml bottle of the same product cost £4.99 at Savers (prices correct as of June 26, 2023). The larger bottle offers better value for money. Packing a whole bottle of shampoo may take up valuable case-weight, which is where reusable toiletry tubes and tubs can come in handy. Found at shops such as Superdrug, simply fill reusable travel containers with your favourite products and hit the road! The best thing about these little beauties is that they can be used time and time again, helping you save the pennies and do your bit for the environment.
10. Could a travel card be an option for you?
While many banks allow you to use your debit and credit cards abroad, you may be charged a non-sterling transaction fee which, on average, is around 3% per transaction. A flat fee may also occur with every debit card transaction, no matter how little you spend. Some specialist travel credit cards do not charge transaction fees. Careful consideration is needed before you commit to a credit agreement. Be aware that monthly repayments will be required to clear the balance of your card. Missing or falling behind on repayments may result in additional charges and a decrease in your credit rating.
11. Turn off your data to turn on the savings
You've just landed. The plane door is thrown open and you take your first step towards your destination. The heat hits you. Ahhh – what a feeling! But wait! Before you go any further, you're going to want to check out your network provider's data and roaming charges.

With the UK now out of the EU, many major mobile phone network providers charge a 'roaming fee' when we use our phones to make calls, send texts, and use data abroad. As of June 16, 2023, O2 are the only large UK network provider to include European roaming as part of their tariff (restrictions apply to certain destinations, details of which can be found on the O2 website).

Play it safe by turning off your roaming and taking advantage of free Wi-Fi, which is usually available at airports, bars, and hotels.
Holiday Saving Tips - on your way to and from the airport
12. Fast [train] track your savings!
When you're travelling with kids, the last thing you feel like doing is herding everyone - cases and all - onto a train. You want the smoothest airport commute possible… But at what cost? Airport parking can be extremely pricey. Manchester Airport, for example, can charge up to £360 per car for an 8-day stint. Most UK airports are well-connected when it comes to public transport. Buses and trains serve a wide range of flight times. We calculated the cost of catching the train to Manchester Airport from Crewe, in Cheshire. The 36 minute journey (travelling outside of peak times) came to just £17.70 one way for two adults and two children, making this one of our most cost-effective tips to save on holiday.

If you're journeying through the night, get a quote from your local taxi company, or check out Uber. If you're splitting the fare between friends and family, it may actually work out cheaper to travel by taxi, rather than keeping your car at the airport.
Holiday Saving Tips - At the airport
13. Don't 'splash out' on airport drinks
While liquids over 100ml are currently not allowed through security, you are permitted to take an empty water bottle, which you can fill for free at a lot of airports, including Manchester, London Heathrow, Birmingham, and Leeds Bradford. This handy hint will save you money on drinks while waiting to board.
14. Fob off the 'forking out' and take your own food
Now here's one of the lesser-known tips to save on holiday! Strangely, this is not a fact that too many people are familiar with. When it comes to passing through security, there are restrictions on liquids, but not on solid-food. This means you can avoid being stung by the eyewatering price of airport grub by cashing in on a homemade spread instead.

Pacify the kids' demands for pre-flight fast food by hosting an airport or in-flight picnic instead. What a cool way to start your holiday!
15. Step away from the airport gimmicks!
We totally get it – nothing quite rivals that airport vibe! A burger and chips at 6am? Why not? Kids clamouring for a pick 'n' mix before breakfast? Oh, go on then! Spending excessive amounts of money on a four-foot Toblerone? Hmmm. For some reason, the airport makes many of us frivolous with our money, but before you get swept up in holiday fever, ask yourself if what you are buying is actual a necessity. Are you likely to ever use it again? Could you find it cheaper online? Resist the urge to splurge on and save your money.
16. Don't get currency conned
Currency exchange rates can be notoriously high at airports - 10-13% higher than at a high street exchange or bank, in fact! Try to buy your currency before you hit the airport. You can compare exchange rates on the MoneySavingExpert website
Holiday saving tips - Travelling around
17. Become an honorary local by taking public transport
We understand that this may be a daunting prospect, but opting to use public transport instead of taxis while abroad is one of our favourite holiday saving tips. For an authentic experience, ace the railways like a local. If people-watching is your thing, you will love this opportunity to soak up the atmosphere of your destination. Consult the internet for tips, maps, and handy apps to assist you in your public transport expedition. Be sure to download everything you need before you arrive to avoid incurring roaming charges. Once you get your bearings, using the public transport system in your location of choice will come as second nature to you. It's also a fab way to get the kids picking up a few words in a new language.
Holiday saving tips - At your destination
18. Pay in local currency where possible
When abroad, places such as restaurants and shops can set their own exchange rates. If you opt to pay on your card in local currency, the rate is determined by Visa or Mastercard, and this is often lower than the rate offered by the retailer.
19. Have your cake and eat it with inexpensive alternatives
Indulging in a few meals out while you're away is a lovely luxury, but if you're strapped for cash don't presume that this is your only option. Why not head to a local supermarket, stock up, and head out for a picnic instead? Combine a couple of baguettes, some cheese and a bag of those weird and wonderful 3D crisps that you only seem to be able to get abroad with a nice peaceful spot on the beach, up in the forest, or down by the harbour, and you've got yourself a cheap and cheerful alfresco dine-out!
Holiday saving tips - Welcome home!
If either your in- or outbound flights are delayed, you could be entitled to compensation. If applicable, your airline should provide you with the correct claims procedure, and Citizens Advice have some further information on their website. Remember to keep any receipts, booking details, and emails in-case these are requested.
21. Use free photo printing sites and apps
Ward off the holiday blues by printing out your precious holiday snaps and keeping those memories alive. The FreePrints app allows you to order up to 45 free photos per month. You just pay delivery charges, which start from £1.99 and never exceed £3.99.
We believe that enjoying that all important holiday is entirely possible, even on a budget, and we hope you have found our tips to save on holiday useful. Wherever your travels take you, we wish you a fantastic trip and hope you make memories to last a lifetime. At the end of the day, that's what it's all about! Read our blog on whether an all-inclusive holiday is actually worth it.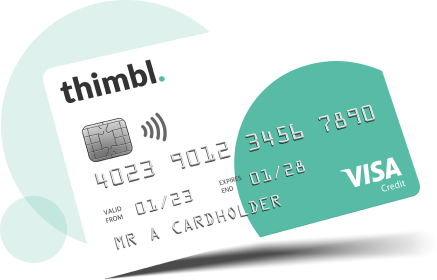 Share where you've seen us by using #GetSmug
Check my eligibility
45.5% APR Representative (variable)