How to Save Money on Food Shopping
Joe Lytwyn - Senior Partnerships Manager | Published: Thurs 17th August, 2023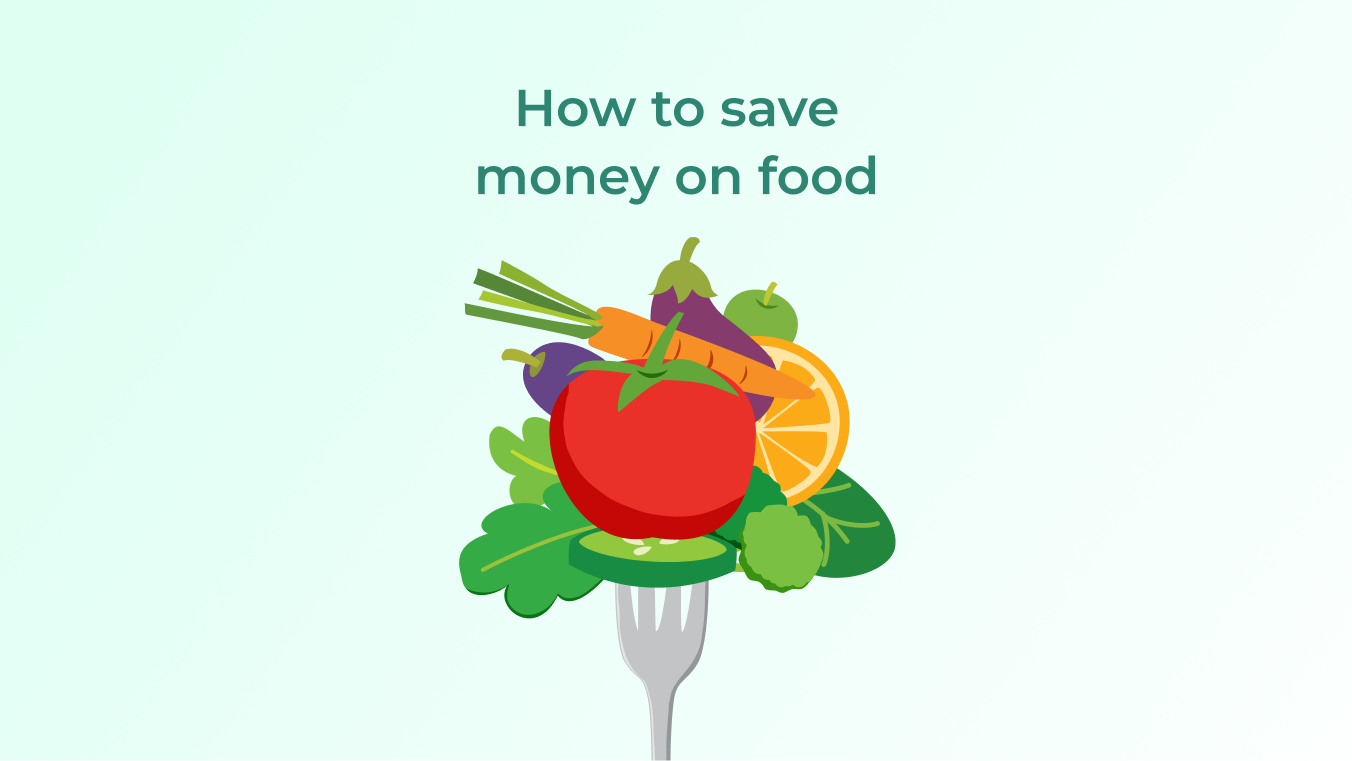 The Cost of the Weekly Shop
Let's be honest, there aren't many of us who find food shopping our favourite task of the week! It's surely got to be up there with Bin Night and putting the laundry away? With food prices on the rise, it's no wonder that we dread the weekly big shop more than ever. The cost of food and non-alcoholic drinks rose by a shocking 18.3% between May 2022 and May 2023. Amongst the worst offenders were basic staples such as cheese, yoghurt, and milk.

There's no denying that groceries take up a lot of our monthly budget. Food is a necessity - it's something we all need. But our relationship with food goes way beyond that. We might not give it a lot of thought, but food is actually a huge part of family life, and it continues to humbly shape some of our most treasured memories. The nostalgic warmth of baking cakes with Grandma. The simple joy of discussing your day around the dinner table with your parents and siblings. The unrivalled feeling of the whole family assembling for a Sunday dinner. The sense of achievement at finally nailing Mum's legendary homemade lasagne recipe.

We need food to survive – of course we do. But let's not lose touch of the sheer delight that food can bring to our lives. Times are tough and money is tight, but there's no reason why we can't continue to indulge in old traditions, create new ones, and unite in our love of food. With this in mind, we are really pleased to share with you some of our favourite ways to save money on food shopping.

Let the pennies add up and the good times roll!
Switch up your Supermarket
This is one of the first things to think about when pondering how to save money food. We all have a preference when it comes to where we buy our food. Sometimes, this might simply be due to the ease of its location, or because we've got used to the layout of a certain shop. Re-evaluating our habits – starting with where we shop – could help us to save money.

In June 2023, Aldi was took the crown for the UK's cheapest supermarket for the 13th month running, with an average 42-item basket price of £75.25.
Sainsbury's sat in the middle of the scale, with an average basket cost of £83.46, whereas places on the more expensive end were bagged by Waitrose, with average basket price of £91.80, and Ocado, at £89.20.
Planning your meals in advance will save you time, as well as money. We've all been there: wandering aimlessly around the supermarket, wondering what to have for tea, feeling more and more worked up as we dither up and down the aisles. In this situation, we might end up overspending to compensate for a lack of planning. Or, even worse – we may abandon our food shop altogether and fork out on an expensive takeaway.

Before you head out, write down every meal you intend to make throughout the week and list exactly what ingredients you will need for each. Having a strict plan in place makes it easier for us to stay focused and buy only what we need.
Never shop when you're hungry
It might be age-old advice, but sticking to it will almost certainly save money on food shopping! How many of us have rushed straight out to the supermarket after work, stomach grumbling, and returned home with a multipack of donuts, some Pringles, a cheesecake, and seven bars of Dairy Milk?
… Guilty!

Shopping when we're feeling peckish is lethal for our wallets. We're no longer thinking with our heads; we're thinking with our empty stomachs. Under normal circumstances, we'd bypass that gateau without a second thought. However, with hunger at the helm, we're unable to resist temptation. We stray from our shopping list and budget to satisfy our temporary cravings. Reduce the risk of impulse buying by eating a full meal or a snack before you head out.
If you find it difficult to refrain from spontaneous purchasing, taking your shopping online could be a good deterrent. Online shopping generally requires you to search for specific items, which cuts the likelihood of being distracted by those cool-looking limited edition 'birthday cake' cookies at the till.

Of course, you will need to factor in delivery charges and weigh up if moving to online is financially worth it.cMany major supermarkets also offer a 'click and collect' service, which often works out cheaper than home delivery.
Home Delivery Charges at some of the UK's Main Supermarkets -
Supermarket
Minimum Order Cost
Delivery Charge
Sainsbury's
£25
Orders under £40 = £7 delivery fee.
Orders over £40 = between £1 and £5, depending on you location.
Tesco
No minimum spend, but orders under £50 will incur a £5 'minimum basket charge.'
Between £3 and £7, depending on your location.
Morrisons
£25
Changeable depending on where you live – prices will be shown upon checkout
Asda
No minimum spend, but a £3 charge will be added to orders under £40
Changeable depending on where you live and the delivery slot you choose – prices will be shown upon checkout
Aldi
Not available for groceries
Not available for groceries
Lidl
Not available
Not available
Click & Collect Charges at some of the UK's Main Supermarkets
Supermarket
Minimum Order Cost
Click & Collect Charge
Sainsbury's
No minimum order
Orders over £25 –

- Sunday - Wednesday: No charge
- Thursday -Saturday: 50p
- Same day click & collect: £2

Orders under £25

- £4 charge for all collections
- Same day click & collect: £6
Tesco
£25
£0 - £2, depending on location.
Morrisons (available at selected stores)
£25
Free
Asda
No minimum, but a £3 charge will be added to orders under £25
Free
Aldi (available at selected stores)
Not available for groceries
Not available for groceries
Lidl
Not available
Not available
* Information and prices correct as of 12th July 2023.
Helping the environment and saving money? We love tips that offer a double bonus! As of May 2021, all UK supermarkets must charge at least 10p for carrier bags to combat single-use plastic. Let's say you required three bags a week for your shopping. Based on the minimum 10p charge per bag, this would equate to £14.40 a year – on plastic bags alone!

Shed the financial baggage and invest in a reusable option instead. These can usually be found at the checkout, and range in price from around 30p to 60p. They tend to be roomier, sturdier, and are designed to last.

Once your reusable bag starts showing signs of wear and tear, many supermarkets are happy to replace for free, while recycling your old one.

Buying just three reusable bags would cost, at worst, approximately £1.80, and could quite easily last you a year. This equals an annual saving of £12.60.

Better for the planet, better for our wallets – count us in!

If, like us, you have the tendency to forget your bags, keep them in your car, or at the bottom of your handbag.
Food shopping on a budget and children are not a match made in heaven. Like shopping when you're hungry, taking the kids to the supermarket can wreak havoc with your spends… and your sanity! If they're not demanding magazines, they're threatening to throw tantrums unless you agree to buy strange, green jelly or whatever it is that's unfortunately caught their eye. Sometimes, it feels easier to just give in and bung whatever it is they're clamouring for into the trolley in favour of a peaceful life and a quick getaway! If possible, leave the kids at home.
[Discounted] food for thought
Ever done your shopping at the end of the day and noticed a basket at the front of the store containing a load of yellow-sticker-wearing veg? You might just be in luck!

Many supermarkets – including Aldi, Sainsbury's and Waitrose – will significantly reduce food that expires either that day, or the day after. The most common discounted items tend to be meat, fruit and veg, which is great news if you're planning a chilli or a roast that same evening.

Check out this blog from Skint Dad to find out when exactly you can expect to make the most of each supermarket's discounted goods. Quids in!
This is perhaps one of the most cost-effective ways to ace food shopping on a budget. In the past, it's possible that a fair few of us might have associated supermarket 'own-brand' products with low quality. A compromise in taste has surely got to be the reason these things are so much cheaper than brand-named versions, right? Wrong!

In fact, when put to various taste tests, it was revealed that many own-brand labels differ only in price, with numerous testers claiming not to be able to tell the difference.

We compared the cost of an assortment of branded products (available at Aldi) with Aldi's own-brand versions to get an idea of how much you could save by making these quick swaps.
| Brand Cost | Own-Brand Cost | Savings |
| --- | --- | --- |
| Warburton's crumpets (6 pack) – 90p | Aldi Village Bakery crumpets (6 pack) – 45p | 45p |
| Pringles sour cream & onion (165g) - £1.95 | Aldi Snackrite sour cream & onion alternatives (165g) - £1.49 | 46p |
| Kellogg's Crunchy Nut cornflakes (300g) - £1.99 | Aldi Harvest Morn Honey Nut Cornflakes (500g) - £1.25 | 74p |
| Heinz baked beans (x4 415g) - £3.99 | Aldi Bramwells Baked Beans (x1 410g tin) – 47p each/ £1.88 for four | £2.11 (albeit for a slightly smaller tin size) |
| Flora buttery spread (450g) - £2.15 | Aldi Greenvale Meadow Flower Spread (500g) - £1.29 | 86p |
* Prices correct as of 12th July 2023.
Looking for further ways to do your weekly food shop on a budget? 'Ugly veg' could be your hero!

Fruit and vegetables once deemed 'too ugly' to sell accounted for a staggering 40% of food waste. Introducing the rise of the beloved 'wonky veg' phenomenon!

At Tesco, you can pick up a 1kg frozen bag of 'perfectly imperfect' misshapen berries for £2.99, whereas a 500g bag of regular frozen berries costs £2.50 for half the size.

A 400g bag of wonky plums at Aldi is priced at 89p, compared to a 400g pack of regular plums at 99p.

The same scrummy taste for a fraction of the price? We love wonky veg!
When life gives you lemons…
Buy lemon juice, instead! Money saving meals begin with tiny little savvy swaps. It's almost a given that many of us have – at some point – wasted almost a whole lemon for the sake of a mere few droplets of juice over a fancy pasta dish.

A 2022 study concluded that the average British household will chuck away 82 lemons a year! Store-bought lemon juice is a fantastic kitchen hack. It could save you money and reduce food waste. A 500ml bottle of lemon juice- offering an estimated 100 servings - can be purchased from Tesco for £1.25. If you cook with it three times a week, this would account for just over 8 months' worth of usage, working out at 15p per month! A single lemon from Tesco costs 30p.
If you're searching for the best deal on a particular item and you're curious to see how much prices vary between stores, check out Trolley.co.uk. It compares the cost of products across all major UK supermarkets and takes current promotional offers into consideration, potentially helping you to save money on food shopping.
Ah, Aldi's notorious middle aisle.

From Drumstick lolly-flavoured juice, to bags of beer-shaped pretzels, you never quite know what you're going to find. It's like a lucky dip for adults! For all of its weird and wonderful novelties, the middle aisle can be home to some useful savers, such as cut-price multipacks of lunchbox snacks and discounted bottles of Mr. Muscle drain cleaner (always handy to have in!).
This is one of the simplest yet effective food saving tips. Look out for offers on non-perishable or long-life products that you buy regularly. For example, if Aldi are flogging your favourite cereal bars at 10% off, make the most of the discount and buy a few packs to see you through the next couple of weeks.
Cash-in on any available loyalty programmes offered by your supermarket of choice. Tesco Clubcard is free to sign up for, and allow you to collect points on food, fuel, and clothing both online and instore. Every 150 points you earn can be turned into £1.50 worth of vouchers to spend at Tesco, or with their spending partners (see the website for a full list of where you can redeem your vouchers).

Armed with your Tesco Clubcard, you'll then be able to make the most of special Clubcard prices. A Bird's Eye 38 pack of chicken dippers costs £5.25, which is reduced to just £4.25 with an active Clubcard, saving you £1!

If you're a Sainsbury's shopper, you can apply for a free Nectar card which may help with food shopping on a budget. Earn one point for every £1 you spend either instore or online, or one point for every litre of fuel purchased from Sainsbury's garages. Nectar points can be saved up and then spent in 500 point blocks.

When you sign up for a free My Waitrose card, you benefit from perks such as a complimentary hot drink with every in-store purchase, 20% off selected fish at the counter on a Friday, and 20% off selected meat at the counter on a Saturday.

For £1, you can become a Co-op Member. Joining will entitle you to weekly personalised offers based on your regular buys. For every £1 you spend on Co-op branded products, you will earn 2p for yourself, and 2p for your local community – everyone wins! Some shoppers opt to save their points all year and use them towards their big Christmas splurge to lower the overall cost.
DON'T bring home the bacon!
We totally understand that a vegetarian diet isn't for everyone, but even adapting to a 'flexitarian' regime could help to reduce your household bills by 14%. It's a common myth that vegetarian food costs more. In fact, many vegetarian dishes are considered to be money saving meals.

Animal-based products are often the most expensive part of a meal, so swapping this for tofu, beans and pulses, or Quorn just once a week may save you money over the course of a year.

Adding tofu (£2.30) to your curry instead of diced chicken breast (£3.60) could save you £1.30, and swapping cooked chicken breast slices (£3.00) for falafel (£2.00) when making yummy wraps could save you £1 (based on Tesco prices, correct as of 13th July 2023).
When we think about saving money on groceries, we often overlook independent shops and market stalls.

Go to any town or city, and the chances are that – around 4pm – you will hear the familiar shouts of, "Apples - four for a pound!" Good, old-fashioned fruit and veg stalls are not to be sniffed at. They can offer some excellent bargains, particularly if you happen to be passing at the right time. Many vendors will be looking to flog their goods for a discounted rate at the end of the day.

How to save money on food: know you best before and use-by jargon

It's good to know the difference between 'best before' and 'use-by' dates – this could help you keep food for longer and prevent you having to spend money on replacing food before it's necessary.
Best before = the product will taste better in terms of quality and flavour before this date. There is no real risk if you choose to consume after the best before period, although it's wise to check the product first – use the sniff test!
Use-by = the product must be eaten before midnight on the date shown. Consuming after this date could make you poorly.
Supermarkets usually put products with imminent use-by and best before dates towards the front of the shelves. If we're in a hurry, we may grab the first packet we see and later discover that to get your monies worth, we are now faced with the prospect of scoffing 6 pork pies in 24 hours. It's well worth rummaging around towards the back of the shelves to see if you can bag the latest use-by or best before dates. This means more time to enjoy the product, and less chance of having to throw it away in a few days' time.
Ketchup in the fridge, or ketchup in the cupboard…?
Do you store your ketchup in the fridge or in the cupboard? It's an argument that many of us have had!

While you can keep ketchup in the cupboard, Heinz actually attempted to settle the debate by advising that they recommend it be refrigerated once opened. Always have a scan over the storage instructions before choosing where to place a product. In some cases, storing a product incorrectly may spoil it, whereas adhering to storage information may keep it fresher for longer and increase its longevity.

Below are a few examples of storage advice for maximum freshness.
| Product | Where to store |
| --- | --- |
| Ketchup | Fridge – the experts have spoken! |
| Apples | They may last longer in the fridge, as the cold air slows down the ripening process. |
| Eggs | For best results, store at the back of the fridge. If they are positioned too close to the fridge door they will be subjected to changes in temperature, which can make them go off quicker. |
| Bananas | Keep these on your kitchen counter. Popping them in the fridge while they're still green will prevent them from ripening. |
| Chocolate | This one is entirely up to you – some prefer their chocolate crispy cool and straight out of the fridge. The general advice is that chocolate should be stored in the cupboard, but as there are no safety restrictions on this, you can enjoy your choc-fix however you please. |
| Bread products | Bread – and similar products – belong in the breadbin and should never be refrigerated. |
| Vinegar | Due to its high acid content, vinegar self-preserves, and can last perfectly well in the cupboard |
| Butter | Butter can be left at room temperature for a few days, but will spoil quicker than it would if it was kept in the fridge. |
| Lemons | Lemons last longer in the fridge. |
| Store-bought lemon juice for cooking | This can be kept in the cupboard unopened. Once opened, it must be moved to the fridge. |
| Milk | Keeping milk in the fridge door can actually limit its lifespan – who knew?! Milk is best stored at the back of the bottom shelf, where the temperature should be around 37 degrees. |
If you're anything like us, by the end of the week, your fridge, freezer and cupboards might look a little something like this:
Half a packet of microwave rice;
A handful of smiley face potatoes;
Several tins of beans;
A yellow pepper;
Half a block of cheese;
Some mushrooms;
A stray onion.
Wait - step away from the bin!

Don't dismiss your leftovers, sigh that there's 'nothing in' and grab the takeaway menu. Revolutionary apps such as SuperCook and BigOven might just be able to step in and revamp your dinnertime! It's super easy – simply select each leftover item, and the app will generate a number of recipes for you.
The greatest tip since sliced bread!
Did you know that bread (and bread products, including crumpets and bagels) can last for up to 6 months in the freezer?

Sometimes, try as we might, we're unable to make use of the whole loaf before it turns stale. A good way around this is to freeze half as soon as you bring it home.

When needed, simply remove from the freezer and allow to thaw at room temperature overnight.
Saving money on groceries
can be done in innovative ways. Many of us will recall endless summer days spent picking blackberries. We'd return home, hands tainted purple, and watch as Mum whipped our forages into a delicious crumble, which we'd devour with a spoonful of custard after tea. A 150g punnet of blackberries at Aldi costs £1.29.
Sourcing your own unlimited blackberries? Priceless, in more ways than one. Don't forget to only pick blackberries from the top of the bush and wash them thoroughly.
Food poverty is huge issue in the UK. In January 2023,
17.7% of UK households were 'food insecure.'
16.5% said they had eaten less and skipped meals, 11% admitted that they had not eaten even when hungry, and 6.1% had gone a whole day without eating because they were unable to access or afford food.
Nobody should be in this position.
For further, free advice on what to do if you are struggling to pay for food and other necessities, visit
StepChange
. If you have children, you can find information on free school meals on the
Gov website
.
Remember that you are not alone, and there are things people and various organisations can do to help ease the burden.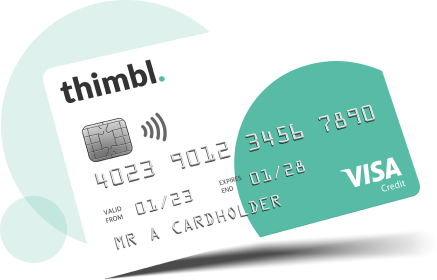 Share where you've seen us by using #GetSmug
Check my eligibility
29.5% APR Representative (variable)