Wedding Money Saving Tips
Joe Lytwyn - Senior Partnerships Manager | Latest Edit: 23rd August, 2023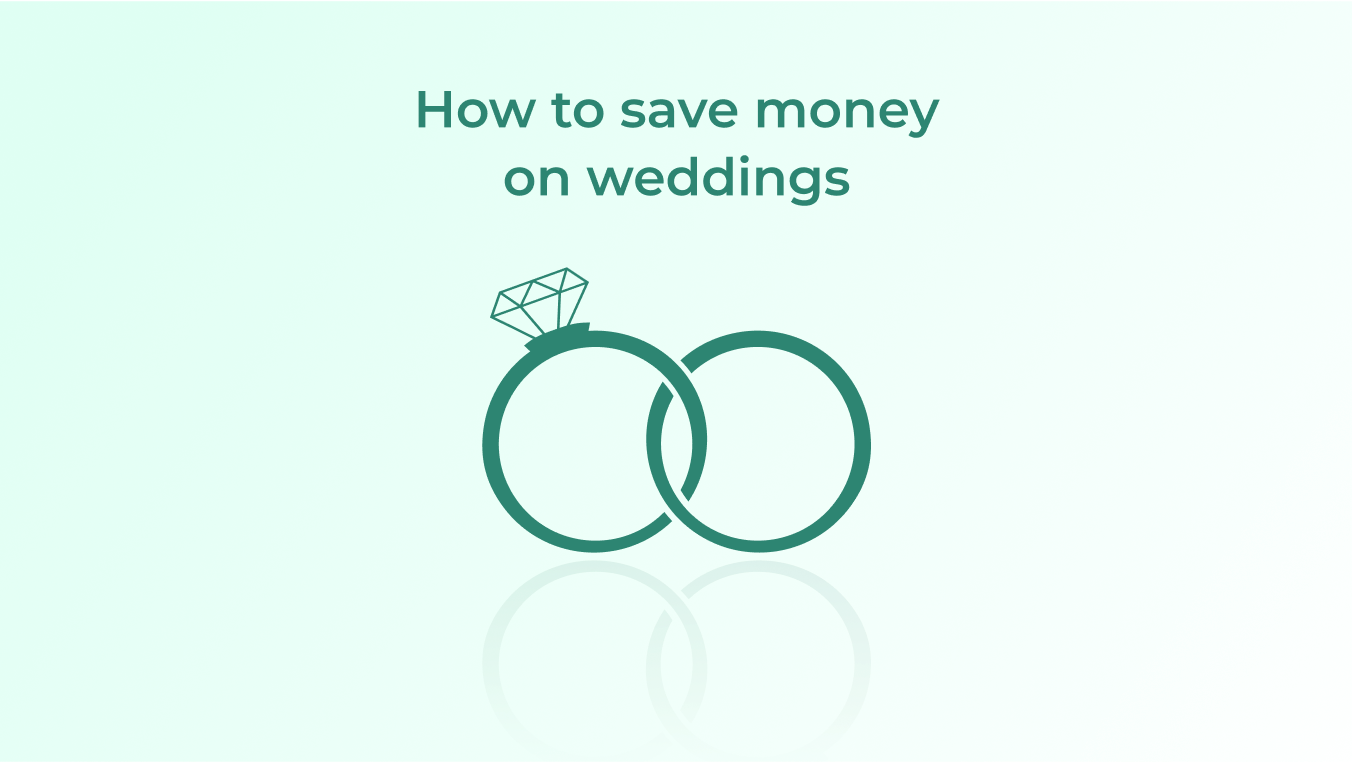 Congratulations on your engagement!
When's the big day?
Will it be a small, intimate ceremony, or a grand affair?
Are you feeling nervous, or just raring to get down that aisle?

Many of us have had an image of our dream wedding in our heads since we were young, and bringing that fantasy into reality can come with its own set of demands. There's no denying that wedding planning can be the most exciting, yet most hectic time. Whether it's your mother-in-law hijacking the guest list or one of your best men losing his passport the day before the stag-do, the possibilities for wedding-planning mishaps are endless, and can rile even the most laidback of us!

Weddings can also be financially demanding, and given the cost-of-living crisis, budgeting for a wedding is more important than ever. According to research carried out by Hitched, the average cost of a UK wedding in 2022 was £18,400. The research further revealed that 48% of couples went over their intended budget, and 11% took out a wedding loan to help fund the expenses.

We've gathered together a list of our favourite budgeting tips to save money for your wedding . We hope some of the following ideas will help take some of the stress out of your prep and allow you to make the most of your savings and the build up to your special day.
This is one of the most important saving tips when planning a wedding. The sooner you decide on a budget, the better. This will put clear boundaries in place when it comes to spending. Be honest about what you and partner want out of your wedding, and try not to detract from this as the day creeps closer.

It's worth putting a little extra money aside to cover any additional extras that might get forgotten about or pop up along the way, such as dress and suit alterations and registration fees. Various online sites such as Hitched offer a free wedding budget planner, enabling you to keep on top of the costs. Any money left over from your budget could go towards your fabulous honeymoon!
When planning a wedding, it can be very easy to start prioritising the needs and wants of others. Maybe you feel that you should invite Great Aunt Jean, even though you've not seen her for a decade, or perhaps you think you need to book a magician to keep the kids entertained.

Of course, you want everyone to have a great time, but it's not at all selfish to remember that this is your day, and your money. If you haven't budgeted for a magician, don't feel under any pressure to book one. Guestlists can stir up all kinds of politics, but be ruthless: if you haven't spoken to or seen someone for a prolonged period of time, do you really want them at your wedding? The same can be said for 'plus ones.' You are under no obligation to grant every single person on your guestlist a plus one. The plus one etiquette can be tricky; while you don't want anyone to be on their own or feel awkward, you also don't want to pay for a room full of people you barely know. Be tactical with your table plans to eliminate anyone being on their own: seat likeminded friends together to spark conversation, or reunite family members who perhaps haven't spoken for a while.

There will always be someone who will try and push the boundaries and feel entitled to have their say, but remain calm and be assertive. It's easier said than done, especially when family are involved, but stick to your guns – and your budget!
The UK's 'wedding season' runs between May and October, and the Bridebook UK Wedding Report 2023 revealed that 50% of 2022 services took place on a Saturday. Friday was the next popular day, accounting for 18% of ceremonies. Getting hitched midweek and out-of-season is one of the best ways to save money for a wedding and could take hundreds of pounds off your venue and registrar fees. This is brilliant news for those who have always fancied a winter wonderland wedding! As an example, we compared Cheshire East Council's registrar fees on various dates. Ceremonies taking place on a Saturday or Sunday between 1st April 2023 and 31st March 2024 cost £765, whereas a midweek ceremony cost £625, which equates to a difference of £140.
The wedding is booked, and the countdown is on – it's time to share the news! Often, save the dates and invites are either delivered by hand or posted to recipients. Printing costs can be high, as can stamps for postage, and the average cost of paper goods per wedding is £300. Don't let these costs tie a knot in your savings. A way to cut back is to ditch the hard copies and send by email or text instead. Going paperless is more environmentally friendly, and it's easier to keep track of your RSVPs, too. You can design and send your digital save the dates and invites online, and evite even offer free templates. The things we consider to be 'the norm' can manipulate our wedding-based decisions. For example, you might shy away from sending email invites simply because it's 'not the done thing.' Having the confidence to break traditions to suit you and your wallet is one of the most underrated wedding saving money tips.
Wise up to wedding fayres.
Wedding fayres can be great places to scope out some inspiration and meet potential suppliers. It can be hard not to get swept up in the fervour but remember, the suppliers are essentially there to promote their business and push sales. Don't make any rash decisions and avoid impulse buying. Make a note of the companies you like the look of and do some research. Discuss it, sleep on it, and if you still have your heart set on the products a few days later, consider booking. Also – don't be swayed by wedding fayre gimmicks. If a bouncy castle wasn't originally on your wish list, there's no reason to add it on now!
When pondering how to budget for a wedding, there is absolutely no shame in seeking out second hand saves. After all, hopefully you're only going to use these things once! eBay is always a good place to start when tracking down a decent deal. There are also a number of second-hand sites purely dedicated to all things wedding, such as Sell My Wedding. From dresses and shoes to table decorations and props, the pre-loved wedding market is a treasure trove for those wanting to bag a cheeky bargain! And the good news? Who's going to know?! Your guests will be too busy admiring your gorgeous candelabras to ponder whether they really came straight from Laura Ashley or not.
Wedding items – including attire for the bride and groom – can also be rented online. Something Borrowed specialise in wedding dress and bridal accessory rental. While the availability of styles is constantly changing, Something Borrowed currently have dresses to rent from £50. For the rental of decorative staples such as table decorations, centrepieces and dried flowers, browse through sites like The Wedding of My Dream.
Looking for more budgeting tips to save money for your wedding? Enter the humble high street! Long gone are the days when bridesmaids' dresses would need to be bought from expensive, specialised stores and pricey bridal boutiques. Shops including Quiz and Next stock stunning bridesmaids gowns from as little as £30 (keep an eye out for sales, where prices may drop even lower!). You can also take your search online and check out sites such as ASOS and Boohoo.

Next is also great for affordable suits, shirts and smart shoes for the groom and his gents. In 2022, the average cost of a wedding dress was £1,350. Many brides relish the experience of going to a bridal shop for their dress, but did you know that you can also pick up wedding dresses on the high street? If you're looking for something a little bit 'different,' extending your search to the high street may be an option, and this could also save you a significant amount of money. Monsoon offer a range of sensational dresses starting at just £250.
Activating your creative flare could really boost your budget! Take some time to ask yourself what you'd really like your wedding to look like. Industry influences and glossy magazines can distort our visions. Don't let 'traditions' stall your ideas, either. For example, while it's technically 'the norm' for bridesmaids to carry bouquets, there are so many different, cheaper choices to consider. Are you a book lover? Why not wrap some beautiful old books in lace, clip on a little decorative flower, and ask your bridal party to carry those instead?

Another sweet and very unique idea is for your girls to carry pretty frames containing a photo of the two of you together – the older and more embarrassing the photos, the better! Photo frames can be found at The Range from 79p, and you can print your photos via the FreePrints app, which offers up to 45 free pictures a month. You simply pay the delivery fee, which is never more than £3.99. If you went for this idea and had four bridesmaids, you could be paying just a total of £7.15. This could be a massive saving, given that the average cost of wedding flowers is £888! Favours needn't break the bank, either. Forget pricey personalised shot glasses – with a little imagination, favours can reap big savings, while still making an impact.

How about candy cane favours for a Christmas wedding? Boxes of 150 candy canes can be found for as little as £19.99 on eBay, meaning the total cost per favour would work out at 7p! Your wedding should tell the story of you, and original little personal touches will undoubtedly delight your guests.
Who says you need a cake to get married?!

The unfortunate thing about wedding cakes is that they often go to waste. People are far more likely to grab 'n' go with a cookie or a cube of cheese, instead of battling with a gooey, crumbly cake. While a multi-tier extravaganza is the more traditional wedding desert, there are so many options for the modern bride and groom to choose from, including donut walls, cheese boards and profiterole towers. Not only do these cool alternatives offer a quirky spin, but they also tend to work out a lot cheaper. In 2022, the average cost of wedding cake in the UK was £304. A cheese tower to feed up to 100 people can be purchased from Mouse Trap Cheese, costing £126.99. Make your budget stretch even further by DIYing it. Things like cookies and cupcake stacks are relatively easy and low-cost to make – just make sure you have the time. Cookies can be baked days in advance, and they generally keep well in an airtight container for 4-5 days. Got a star baker in the family? Why not ask if they can help out?
Some venues throw in a DJ as part of their wedding package, whereas others may require you to book your own. The average cost of hiring a DJ for your wedding in the UK is £404. An alternate option is to make your own playlist (Spotify is a good place to start, and is free to use for a basic account) and connect it to a pair of speakers. Amazon sell a variety of speakers of different volume intensity, with prices at around £30.

Unsure what to add to your playlist to get everyone dancing? Why not add a section to your RSVPs requesting the favourite songs of your guests?
Try not to sweat the small stuff. Honestly, nobody else is going to notice that one of the chocolate petals on the wedding cake has melted slightly, or that there's the tiniest snag at the back of your second-hand veil. Try to relax – your day is going to be just perfect. Whether you've spent £100 or £20,000, your friends and family are there to celebrate you and your partner, and your happiness is all that matters to them.

We wish you an incredible day!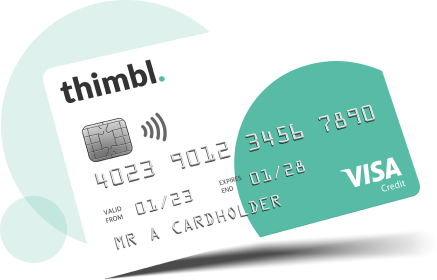 Share where you've seen us by using #GetSmug
Check my eligibility
29.5% APR Representative (variable)