The Cheapest Places to Rent in the UK
Alex Kosuth-Phillips - Financial Compliance Expert | Published: 30th Oct, 2023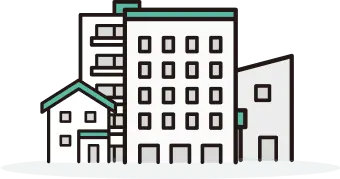 Is renting more cost-effective than getting a mortgage?
This is a really interesting question, especially when taking the cost-of-living crisis in the UK into consideration. Essentially, only you can make the decision based on your own personal circumstances, and what is right for you and your situation. 

Rightmove have released data that shows the average monthly rent outside of London is £1,190. In March 2022, Lloyds Banking Group revealed that the average monthly mortgage payment in the rest of the UK was £759.

However, it's important to put these figures into perspective. While buying a property might seem cheaper in terms of monthly repayments, there are many alternative factors to think about.

Buying a house is a big financial commitment, and there are advantages and disadvantages when owning a house.
Buying a house could be a financial investment.
You can decorate the inside of your house however you like, without needing permission from anyone else.
Once your mortgage is paid off, you will own your house outright.
More security: you will not have to worry about being evicted by a landlord, although your home may be at risk if you do not keep up with your mortgage repayments.
You will have taken your first step on the property ladder.
If you're a first-time buyer, you will need to save a deposit; this will vary depending on your mortgage lender. According to data released by Statistica, the average deposit amount in 2021-22 was 20% however, some lenders may accept deposits as low as 5%. In May 2023, Skipton brought 0% deposits to the market. It's important to do thorough research before you choose a deposit amount.
Buying comes with certain fees, including Stamp Duty, surveyors' fees, valuation, and solicitors' costs.
You are responsible for the overall maintenance of the property - if your floorboards need replacing, or your windows start letting water in, you will need to fund these repairs. Decorating and furnishing the house are other further expenses to weigh up.
Some rental properties come furnished, meaning you may not need to purchase items such as beds, sofas and white goods (such as fridges).
You'll have more flexibility when it comes to moving, as you can negotiate the rent term with your landlord – this is handy if you'd like the freedom to move around and travel.
If anything goes wrong with your property (for example, the roof leaks), your landlord may be obliged to arrange and pay for the issue to be resolved. You should check your individual tenancy agreement to see exactly what help you are entitled to should something occur within your home.
Many landlords ask for a deposit and at least one month's rent upfront to secure the property.
If your long-term goal is to buy a house, renting may make it harder to save, depending on your monthly outgoings.
You might need to ask your landlord's permission before decorating or making any changes to the property.
Your rent might be increased once your lease has expired and is up for renewal, which, given the cost-of-living crisis in the UK, may lead to financial stress.
Your landlord can choose to sell their property at any time. For further information on regarding your private renting rights, head to the Gov.uk website.
Private and Social renting: what's the difference?
If you have decided that renting is the best option for you, you might be pondering whether to apply for a social or private property.

  Social renting may also be referred to as council housing, and is provided by housing associations and local authorities. When it comes to affordable rent in the UK, social renting tends to be cheaper, and because of this, there can be lengthy waiting lists.

   If you apply for social renting, you may have less control over where you live. The authority's priority is to find you a suitable and affordable home, but this may not necessarily be exactly where you'd like to live.  It is uncommon to need a deposit to secure a social property. 

Each local authority has their own criteria when it comes to who can apply for social housing. Being on a low income may be a qualifying factor, and you may be considered higher priority if you are homeless or have a medical condition that is made worse by your current environment. Please contact your local council for more information and to find out the eligibility criteria.

Private renting – via a private landlord - may cost more, but you do have the freedom to choose your preferred location and property. Obtaining a privately rented home may be easier and quicker than waiting for a social house to become available.

  Upfront deposits are usually required when moving into a private rental property.
There isn't usually any restrictions on who can apply to a private landlord, although all applications will be considered on eligibility checks. You may be required to pass a full, or 'hard', credit check by a renting agency, and they may also ask to obtain character references.
Where are the cheapest places to rent in the UK?
Your choice of where to live may be influenced by the cost of rent.  As you might expect, prices tend to be higher in London, where the average monthly rent totals £2,001.

  City centre rentals may be more in demand, and more expensive as a result. While being in the hub of the city might seem appealing, you can cut the cost of renting by opting to live in a nearby town or village. Of course, your commute will take longer as a result, and things such as subsequent train fares or petrol costs will need to be factored in.

So, where are the cheapest areas to rent in the UK?
| City | Average Property Rent Per Month | Median Rent Per Month |
| --- | --- | --- |
| Kingston upon Hull | £732 | £595 |
| Aberdeen  | £955 | £700 |
| Derby | £955 | £700 |
| Sheffield | £987 | £775 |
| Leicester | £1,062 | £900 |
| Dundee | £1,071 | £950 |
| Belfast | £1,081 | £913 |
| Plymouth | £1,114 | £750 |
| Liverpool | £1,133 | £750 |
| Newcastle upon Tyne | £1,215 | £900 |
| Swansea | £1,281 | £1,100 |
| Norwich | £1,355 | £1,250 |
| Coventry | £1,401 | £1,050 |
| Southampton | £1,415 | £1,248 |
| Portsmouth | £1,422 | £1,300 |
| Cardiff | £1,448 | £1,100 |
| Leeds | £1,570 | £1,235 |
| Nottingham | £1,572 | £1,144 |
Kingston upon Hull comes out on top as one of the cheapest cities to rent in the UK. Hull – named the 2017 City of Culture - boasts interesting history, a beautiful marina, striking architecture, and legendary fish and chips! Not only is Hull surrounded by countryside, but it is also a short drive away from some gorgeous beaches, offering plenty of opportunities to explore. 

Aberdeen also offers affordable rent in the UK. This Scottish city is home to a gorgeous beach and is jam-packed with museums and galleries. Drive for just under an hour and you'll hit the edge of Cairngorms National Park.

Rounding off the top three cheapest cities to rent in the UK is Derby, with its prime location on the edge of the Peak District.
Home is where the heart is
Despite the cost-of-living crisis in the UK, there can a lot of pressure to achieve the social media image of a perfect life, with Insta-worthy décor and the standard 'we bought a house!' set of keys photos.  Remember, there is so much more to a house than just how it looks on your social posts. Moments shared with your loved ones are what make a house a home, whether you live in a rented two-up-two-down, or you pay a mortgage on a fancy three-bedroomed new build.

At the end of the day, cuddling up on the sofa with your dog, or watching your baby taking their first steps, is going to be just as special in a tiny rented flat as it would be in a mansion.  Your home is your space – fill it wisely. 

Wherever you end up living, and whether you decide to buy or rent, we hope that you will be very happy there and make many wonderful memories. 
How we calculated our results
When looking into cheap places to rent in the UK, we used data recorded by Numbeo, the world's largest cost-of-living database, to determine the ordered rent index for every city in the UK. We then used home.co.uk to breakdown the average and median monthly rent payments. The information provided by home.co.uk was correct as of 1st July 2023.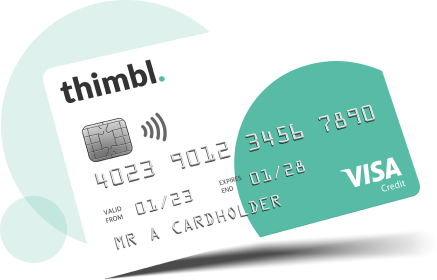 Share where you've seen us by using #GetSmug
Check my eligibility
45.5% APR Representative (variable)